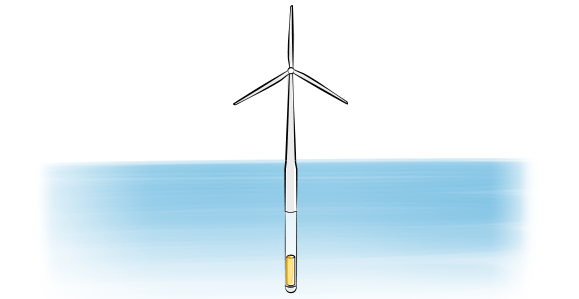 Monolithic structure
Absence of joints.
Easy implementation of a high quality control.
Easy to manufacture.
Cone transition: no joints, smooth transition between the tower and the floater, suitable for the tendon path.
Concrete in the marine environment
Full operational safety.
Very high durability level.
Do not require costly maintenance and repair operations (low OPEX).
Their effective lifespan has been underestimated and their 20 year initial design life can be greatly extended (> 50 years).